Architecture in today's world demands lasting aesthetics tailored to specific criteria where designs are responsive to the needs of the client.
Harris Architects, Inc. has shown a passion for, and a dedication to, architecture during our company's five-decade history. We have proven ourselves time and time again with our comprehensive understanding of the intersection between the arts, business, construction, development, and local government.
We are a 51-year-old firm with a staff trained in the holistic architectural approach from conception to completion; our team recognizes the vital balance between budget and beauty. We have designed over 200,000,000 square feet of built environment in the last ten years alone; the repetition of our return clientele demonstrates our ability and professional capacity to deliver on time and within your budget.
Our practice is known for our Office, Retail, Healthcare, and Industrial projects, though we have completed work in other categories as well (Municipal Buildings, Plastics, Laboratory, Manufacturing, Metal Processing Plants, Food Product, Cooler/Freezer Facilities, Paper Production Facilities, etc.). We pride ourselves on providing a full scope of architectural services including Master Planning, Consulting, Landscape Design, Site Investigation, Design Schematics, Design Development, Construction Documents, Specification, and Contract Administration.
We currently hold licenses in 32 U.S. states and in the Canadian provinces of Alberta and Ontario. Our management and staff are involved in various professional societies and organizations, absorbing current market conditions and gaining a better understanding of future trends.
200
,
000
,
000
+ SF
Built environment in the last 10 years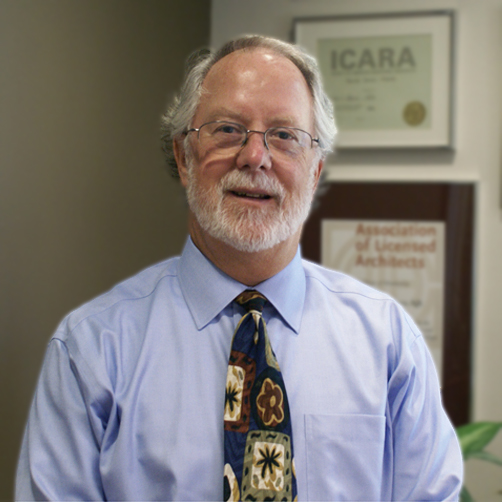 Patrick C. Harris, FALA
Founder/Chairman
Profile
Pat, the founder of Harris Architects, incorporated his own practice in the northwest suburbs of Chicago in 1972. He plays an active role in the daily activities of the firm, which include marketing, management, and scheduling of all work produced by the firm. As Architect of Record, he controls the design direction of each project and ensures that the project maintains a high level of quality throughout all phases.
Education
University of Illinois, Urbana-Champaign, Illinois
Illinois Institute of Technology – Chicago
Credentials
Licensed in 13 States
Licensed Architect in Illinois Since 1970
Licensed in Alberta and Ontario, Canada
ALA – 22 Years National Board Director
ALA – 22 Years National Treasurer
SARA – 21 Years Illinois Director
NCARB Certified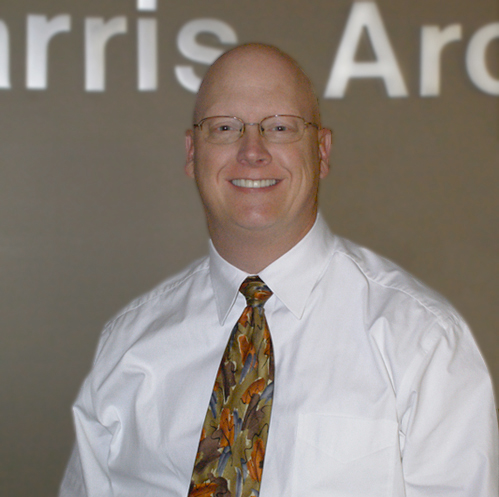 Kelly P. Harris 
President / Senior Project Architect
Profile
Kelly has been with Harris Architects since 1994. As President, his responsibilities include Business Strategies, Marketing, New Technology, and Management. As a Senior Project Architect, his responsibilities include executing and managing projects. Kelly focuses on providing expeditious responses to clients' needs and concerns; as well as working with brokers, developers, owners, and contractors who are successful in the highly competitive Chicago market.
Education
Bachelor of Science Degree in Architecture
University of Illinois – Chicago, Illinois
University of Wisconsin – Milwaukee, Wisconsin
Credentials
Licensed in 20 States
Licensed Architect in Illinois
Licensed in Alberta and Ontario, Canada
Member of ALA
Association of Licensed Architects
NCARB Certified
LEED® Accredited Professional
Diageo – 2019
NAIOP 2019 – 32nd Annual Awards for Excellence Winners
Industrial Build-to-Suit Development of the Year, Seefried Properties

Other World Computing – 2016
Excellence in Engineering
ASHRAE
Illinois Chapter
LSG Sky Chefs – 2015
NAIOP 2015 Industrial Build-to-Suit of the Year
Des Plaines, Illinois
Developer: International Airport Centers
Packers Plus Energy Services, Inc. – 2013
Top Industrial Under $50 Million
MX Manufacturing Centre – Edmonton Alberta
Medline Industries, Inc. – 2013
LEED Certification
Silliker US – 2013
Chicago Food Depository
25th Annual Chicago Commercial Real Estate Awards
Build-to-Suit Project of the Year
General Contractor: Executive Construction
Construction Manager: Studley, Inc.
DCT Industrial 55 – 2013
LEED Silver Certification
Prologis Internationale Distribution Centre #10 – 2012
NAIOP 2012 Industrial Redevelopment of the Year
Internationale Parkway, Woodridge, IL
Developer: Prologis, Inc.
Wheeling Public Works Facility
2010 Project of the Year Structures $5M-$25M
Chicago Metropolitan Chapter
American Public Works Association
Other World Computing – 2010
LEED Platinum Certification
Wheeling Public Works Facility – 2009
2009 Project of the Year Structures $5M-$25M
Chicago Metropolitan Chapter – Suburban Branch
American Public Works Association
Central Grocers/Centrella – 2008
NAIOP 2008 Industrial Build-to-Suit of the Year
Cherry Hill Business Park, Joliet, IL
Developer: Northern Builders, Inc.
Remington Medical Commons – 2008
Green Globe Certification
AMB Wille Distribution – 2007
NAIOP 2007 Industrial Redevelopment of the Year
Des Plaines, IL
Developer: AMB Property Corporation
Outstanding Achievement Award – 2006
Target Savannah Import Warehouse
Georgia Chapter of the American Concrete Institute
Andrew Corporation
NAIOP 2006 Industrial Transaction of the Year
Cherry Hill, Joliet, IL
Landlord/Seller Broker: David Prioletti, CB Richard Ellis, Inc.
PetSmart North Central Distribution Center – 2005
NAIOP 2005 Industrial Build-to-Suit of the Year
Ottawa, IL
Developer: The McShane Corporation
Award of Excellence – Glass America – 2001
Merrillville Chamber of Commerce
Traveling Trophy Design Award – Glenbard Family Medicine – 2000
Village of Glen Ellyn, IL
Design Award of Merit – Northern Centre – 1993
Illinois Council of American Registered Architects
Design Award of Merit – Label Makers – 1993
Illinois Council of American Registered Architects
Image Award – Butler/MacDonald – 1988
St. Charles Chamber of Commerce
Image Award – Spacewall
St. Charles Chamber of Commerce
Award of Merit – Prudential – 1985
1600 Naperville Center
Illinois Council of American Registered Architects
Award of Merit – Embossed Graphics Building – 1985
Illinois Council of American Registered Architects
Award of Merit – Great West Life Insurance – 1983
Woodfield Business Center
Illinois Council of American Registered Architects
Award of Excellence – Motivation Media Building – 1981
Illinois Council of American Registered Architects
Award of Design – Motivation Media Building – 1981
National SARA – Society of American Registered Architects